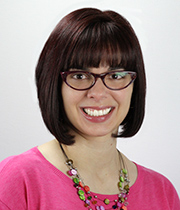 I have been a creative soul for as long as I can remember. From drawing, coloring and making up stories as a child to writing and teaching as an adult, I have constantly searched for new ways to nurture and express that creativity.
The written word has always been my medium of choice–whether it be crafting just the right lead for a news article, bringing the characters in my head to life for a work of short fiction, or tweaking a press release to make the prose sparkle. Even my love of calligraphy comes from my love of the written word.
I have worked as a journalist and taught middle school and high school English. I currently teach writing at D'Youville College.
Please browse my site to learn more about me and my experience. Thank you for visiting.
Contact me:
erin.bellavia27 (at) gmail (dot) com